The History of the Mulberry Inn
Known by the Washington County Historical Society as the Edwin G. Wooley / Charles F. Foster home, The Mulberry Inn has a long history. St George streets were laid out in 1862 with the Woolleys' plot on the corner of 200 N 100 W. It is surrounded by similar, but smaller, homes of that era. It is the longest-running Bed & Breakfast in Southern Utah.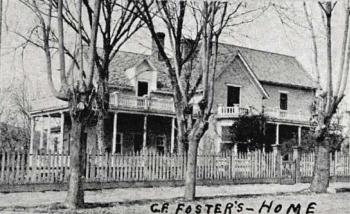 "Edwin Gordon Woolley was a carpenter, a judge, and a member of the very prosperous mercantile firm of Woolley, Lund, and Judd. He was a man of education and had a taste for the finer things in life. He was described in his day as a true aristocrat. When George F. Whitehead built this home for Edwin G. Woolley in 1873, it was considered the mansion of Washington County. The woodwork and glass in the fifteen-room house was of the finest, and he had much of the early furnishings shipped from England."
"There is a pioneer legend that the then unfinished attic was often used as a hiding place for polygamists when the U.S. Marshals came to town. Credence is given to the story when the (previous) owners were installing a bathroom in a huge closet in the second story of the building and found a concealed door that opened from the outside and a hole in the ceiling directly over it."
"In 1907, Mr. Woolley moved his family to Salt Lake City and sold the home to Charles Franklin & Pamela Foster. The Fosters had the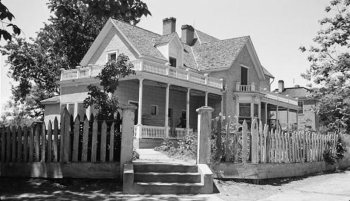 finances and taste not only to improve the house but to make additions such as the master bedroom, one of the first five bathrooms in town (having indoor plumbing was a big event for the family), and a fine piano from the East."
All quoted from Washington County Historical Society
The home changed owners through the years becoming a rest home and even a dormitory for Dixie State College. At one point it was slated to be torn down and was saved from demolition by Col. Elvin Maughan and his wife. It is now lovingly preserved by Peggy & Scott Armour for your enjoyment as The Mulberry Inn.